An unmatched history of proven products and performance.
Frontline Communications designs and manufacturers highly customized communication vehicles, including broadcast vehicles, command vehicles, and specialty vehicles, including bomb/EOD vehicles, SWAT trucks, and mobile crime labs.
As a division of Pierce Manufacturing Inc, Frontline Communications has been a solid company well known for our customization, innovation, quality, and commitment to the industries we serve. We have been a leading custom communications vehicle manufacturer since 1985 and have delivered over 3,500 highly customized vehicles built by 100% Frontline Communications technicians and utilizing no subcontractors. Our production facility in Clearwater, FL, has over 100,000 square feet of purpose-built manufacturing space, so you can rest assured that we have the resources and facilities available to respond to all your vehicle needs.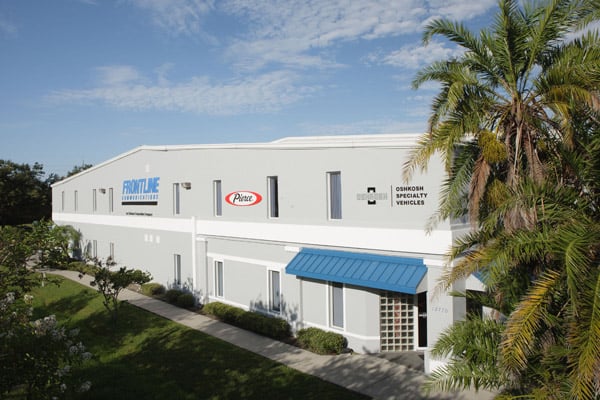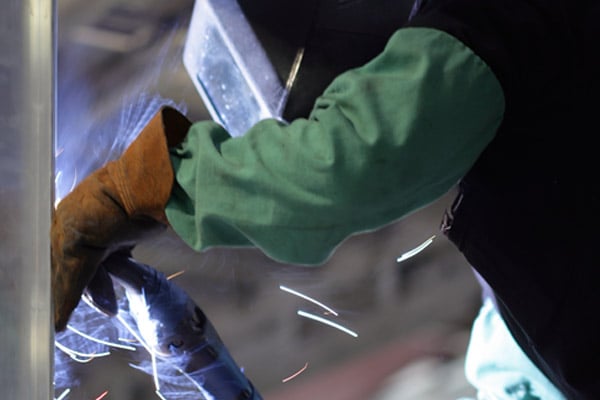 Frontline Communications is proudly owned by Oshkosh Corporation Company (NYSE:OSK), a publicly traded Fortune 500 company and one of the largest automotive truck builders in the USA. As an Oshkosh Corporation company, our foundation is rock solid, which positions us in having a unique ability to leverage manufacturing, procurement, and engineering resources across the breadth of Oshkosh Corporation, with the ability to maintain a small company focus and the flexibility to better serve clients in our niche markets.
Let our experience and expertise bring your vision to life. Frontline Communications specializes in systems design engineering with a seasoned team of systems engineers offering decades of combined experience and R&D talent. They will lead your technical team from concept through detailed design, provide operational training on the vehicle, as well as support your team throughout the lifetime of the vehicle. Our unrivaled in-house integration team is experienced with fully customized broadcast and communications systems, delivering complete turnkey solutions. We use parametric technology design programs; AutoCAD, CATIA, and SOLIDWORKS, and provide highly detailed drawings for mechanical, electrical, and electronic systems.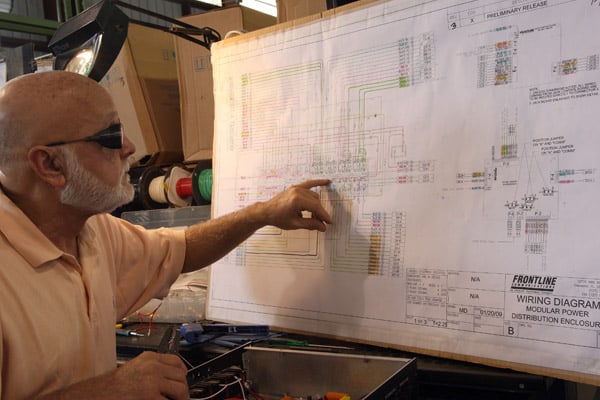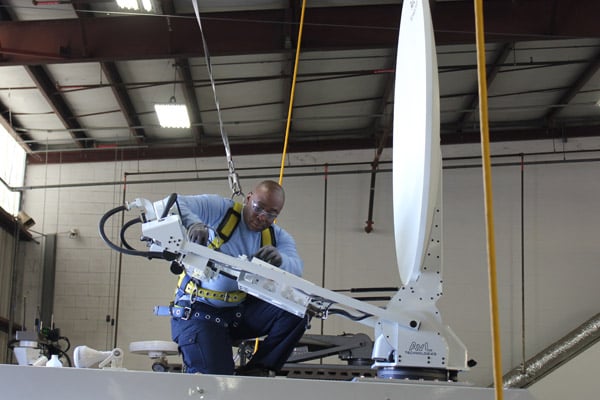 Much is riding on our customer's investment when they make the decision to purchase a broadcast, command, or specialized communications vehicle. The safety of the news crews, bureau agents, emergency responders, and the families involved, the property at stake, and the entire community depend on this decision. That's why Frontline Communications pioneers vehicle safety; it's built into everything we do. Our plant is Oshkosh Certified to Safety Management System – Level III, employing industry-best safety and environmental practices.

In addition to our strict compliance to OEM, DOT, NFPA, and FMVSS guidelines and regulations, our engineering team uses the latest technology to engineer each vehicle platform prior to production to ensure optimal weight, balance, and center of gravity. We employ AWS certified trainers and welders to ensure the strongest, most durable bodies and components in the industry.
Frontline Communications is ISO 9001:2015 certified by NQA for our Quality Management System which covers all aspects of our business, from engineering and manufacturing to customer service and risk management. This accomplishment reflects our unwavering commitment to building and delivering safe and reliable trucks, while remaining focused on continual improvement and 100% customer satisfaction.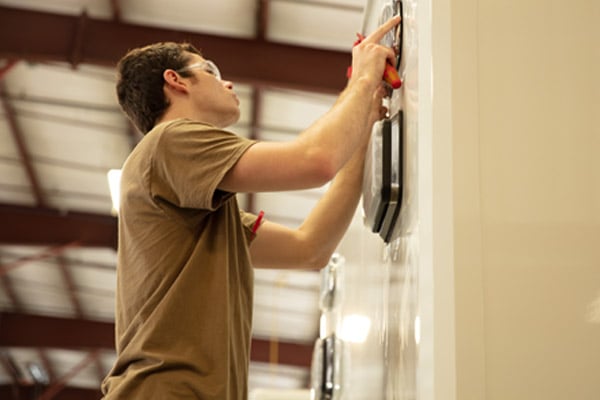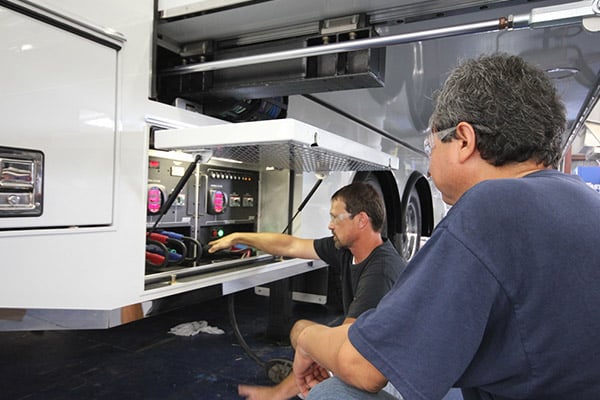 We are prepared to handle all of your vehicle service needs - 24/7. You get the advantage of our in-house and nationwide dealer service network consisting of 21 dealerships and 93 service locations. The Frontline Communications service team provides the following services to our customers: warranty assistance, complete repair and diagnostic services, and replacement parts assistance for any communication vehicle. Contact us 24/7 at (727) 280-8857.