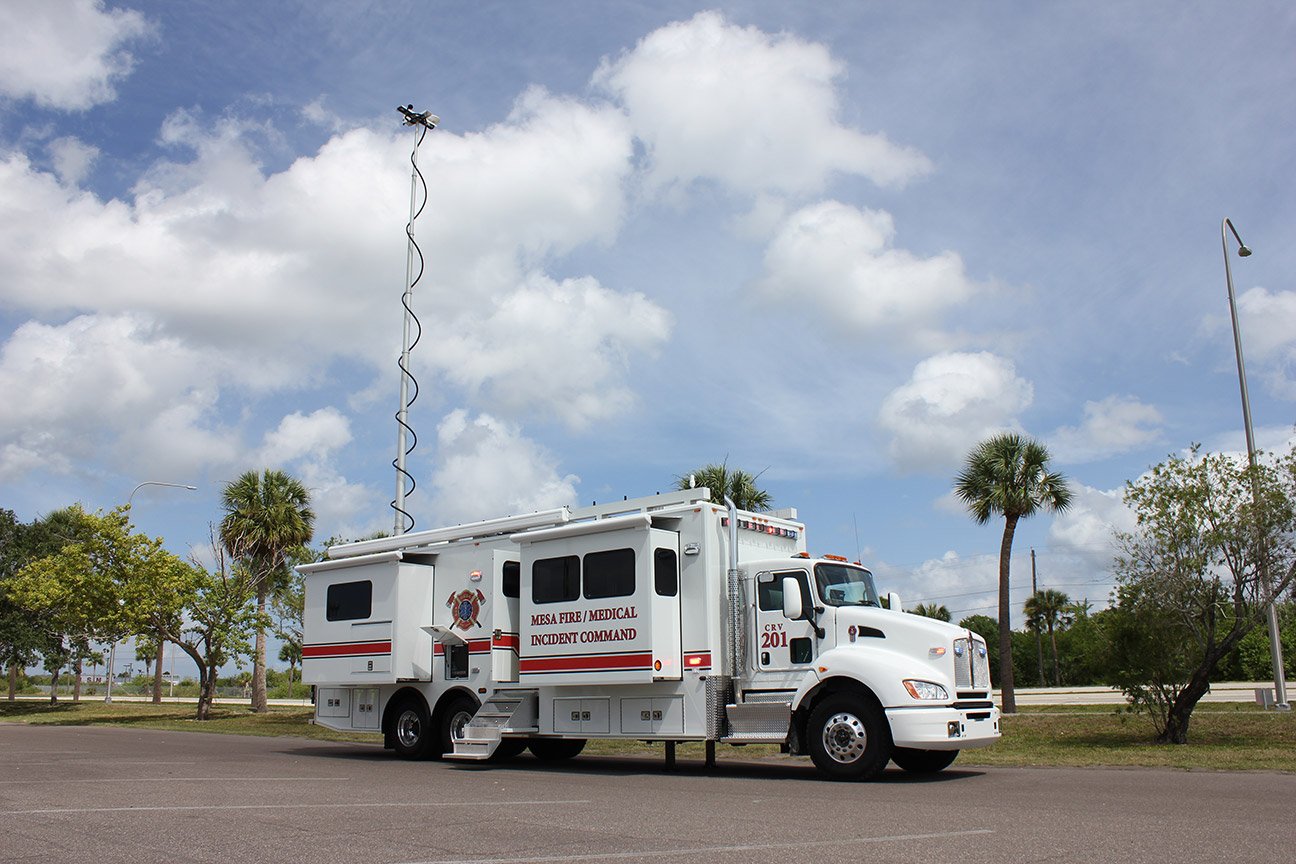 Frontline Communications goes beyond just moving equipment to the incident to integrate specialized, responsive solutions around specific mission demands. Whatever you require – negotiation space, deployment flexibility, a custom aluminum body with a commercial or Pierce® custom chassis – our vehicle design engineers have the expertise to get it exactly right.
State-of-the-art 3-D modeling tools for precision design and analysis of all critical vehicle components.
Slide-out sections expand interior space.
Completely integrated electrical system for maximum operator control.
Ergonomically designed driver controls and workstations.
Robust power control panels withstand years of use.
10-year limited body warranty.
System design turnkey solutions include sophisticated audio / video routing control and high end displays, integrated communications and radio systems, video conferencing, microwave / satellite transmission capabilities, VSAT and COTM (comms on the move) technologies, hi def and infrared video capture and recording, aerial and drone video and 360 surveillance technologies, plus much more.
Whether you need a mobile SUV-based rapid response vehicle, or a 53-ft trailer, we have the vehicles to help you coordinate multiple teams and respond with confidence.