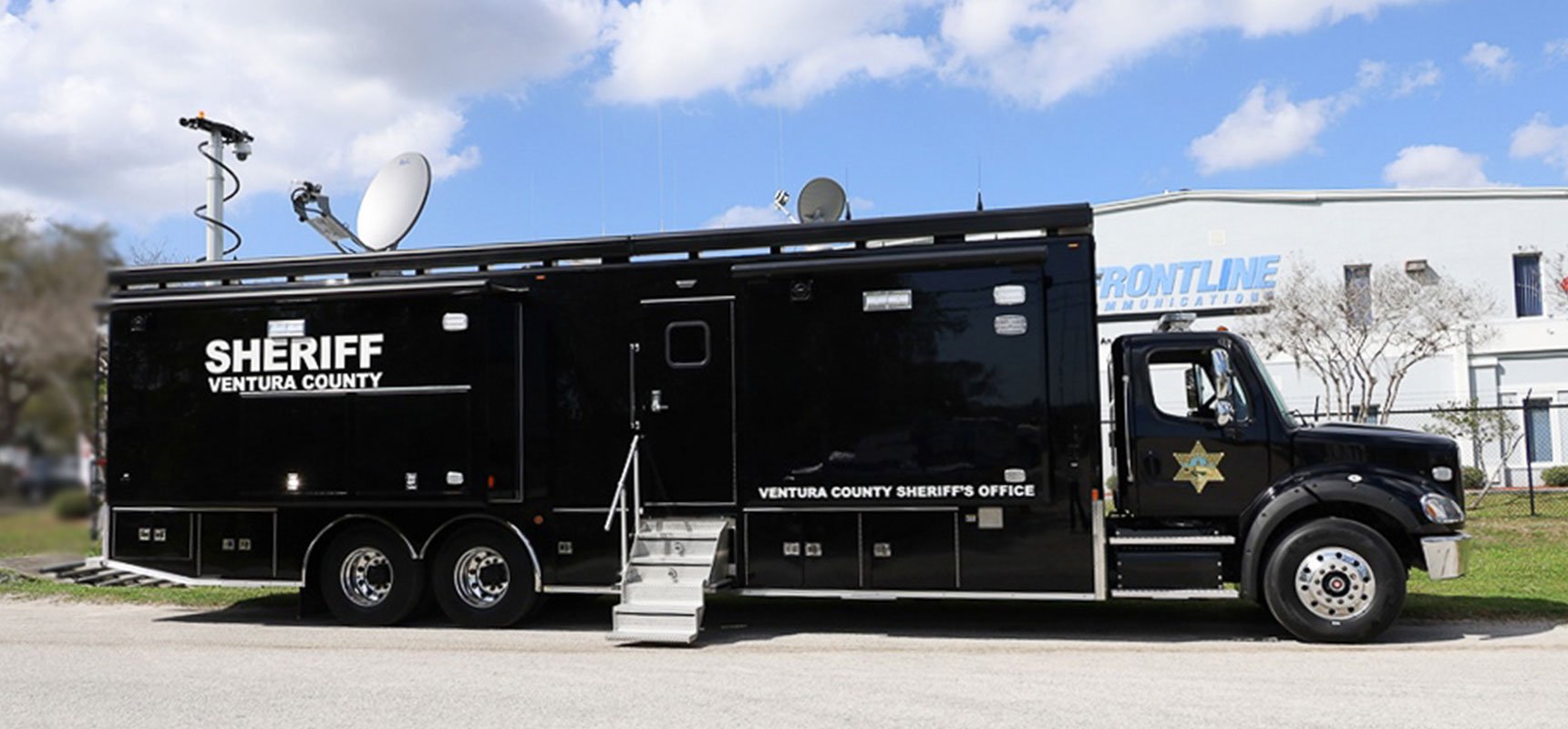 The new mobile command vehicles will replace Ventura County's aging command posts and offer the most advanced communications and technology features.

APPLETON, Wis. (March 29, 2022) – Frontline Communications, a division of Pierce Manufacturing, Inc., and a subsidiary of Oshkosh Corporation (NYSE:OSK), announced today Ventura County Sheriff's Office in California will take delivery of two C-45X-4 mobile command vehicles. Sold through Pierce and Frontline Communications' dealer, South Coast Fire Equipment, the identical and highly customized vehicles will arrive in Ventura County with the first delivery scheduled for March 2022 and the second delivery projected to take place in the second quarter of 2022.

These specialized vehicles will provide critical support at wildfires, search and rescue operations, major crime scene investigations, large community events, crime prevention events, and more. Additionally, the vehicles will support mutual aid for all allied emergency responding agencies in the five municipalities in Ventura County which provide their own law enforcement services.

"The Frontline Communications and South Coast Fire Equipment teams were very receptive to our requests and made us an integral part of the design process," said Sheriff Bill Ayub of Ventura County. "We had specific design features, and Frontline Communications made a concerted effort to incorporate all requests, including an oversized command area which is a first on this frame."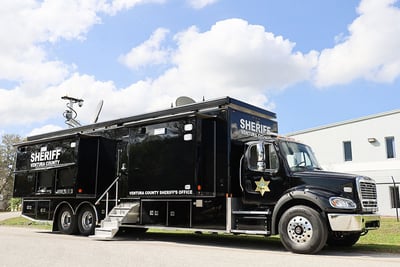 Some of the most notable system design and integrated communications attributes of Ventura County's new mobile command vehicles include:
Large meeting space and multi-agency interoperability
Touchscreen, screen-sharing technology, PA systems, and video tele-conferencing capabilities with onboard PCs and Bring Your Own Device (BYOD) support
Modular space with interoperability radio dispatch stations for all common frequencies and walk-up laptop stations
Multi-modem cellular technology with satellite data as a backup
PTZ camera system, satellite and local TV, and a video switching matrix
Other attributes of Ventura County's new C-45X-4 Mobile Command vehicles include:
Freightliner M2-112 chassis with 330-inch wheelbase
Detroit Diesel DD13 12.8 liter, 505 hp engine
Allison 4000 EVS automatic transmission with PTO provision
16,000 Ib. tapered leaf front suspension
Airliner 40,000 lb. extra duty rear suspension
50-gallon right-hand aluminum fuel tank and 50-gallon left-hand aluminum fuel tank (100-gallon total)
Fully welded roof seams for greater durability and leak resistance
25kW Tier 4 final generator with Dynagen programmable controller
Sheriff Ayub continued, "We're anxious to replace our aging command posts with state-of-the-art vehicles and appreciate the support of our county executive office and the Ventura County Board of Supervisors for supporting our mission. Our community experiences both man-made and natural disasters and these vehicles will provide us with the ability to communicate with all agencies engaged in public safety operations. They also offer the much-needed space and equipment to properly manage our response for many years to come."

The Ventura County Sheriff's Office provides patrol services for five municipalities within the County located in southern California, just north of Los Angeles. Made up of 758 dedicated full-time sworn staff and 514 full-time professional staff, the team received over 80,000 calls for service in the past year.

"We're honored to have the opportunity to grow our relationship with Ventura County to include customized vehicles which play a critical role in the emergency response communications for their community," said Bryden Newell, sales representative with South Coast Fire Equipment. "The specialized design incorporates Frontline Communications' extensive experience in the development of mobile command vehicles. Our team looks forward to providing continued support through training and service."

To learn more about Frontline Communications and the latest mobile command vehicles, visit www.frontlinecomm.com.